AdCanada Media Uses GIS Technology Extensively
Use a mass media to target with pinpoint accuracy
GIS (Geographic Information System) technology is a system of hardware and software used for storage, retrieval, mapping and analysis of data at a defined geography.
AdCanada uses GIS technology to drive many of its core cloud services:





Newspaper Coverage Maps and Publication Detail Sheets

Interactive Mapping Applications

Thermal Density and Thematic Maps

Newspaper Search Functionality
Aligning Newspapers to key geographies such as postal codes, addresses or specific territory
Circulation Duplication Analysis
Market Comparisons and Recommendations
And of course our CMC Market Analyzer











GIS Basics
STEP 1: Data is

acquired

at incompatible geographies
Data is purchased from third-party suppliers at available geographies like FSA's.
In many regions FSA's encompass hundreds of thousands of square km's, making them incompatible with the areas served by community newspapers.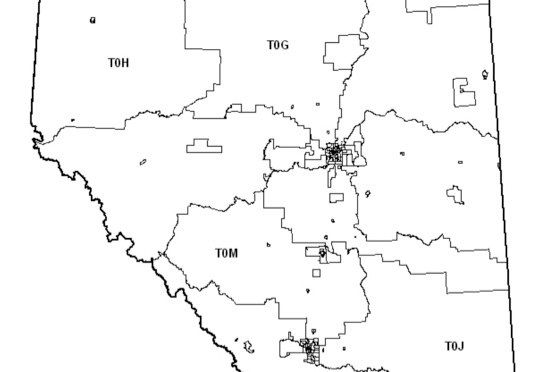 FSA boundaries in central Alberta
---
Data can also purchased from third-party suppliers at available geographies like Dissemination Areas (DA's).
The size of DA will vary depending on the location. In some cases it might represent a city block, while in a rural area it's 10,000 sq. kms.
Once again, the relationship between newspaper circulation areas and DA's is non-linear.



Dissemination Areas (DA's) in central Alberta.

---
STEP 2: Data is

modeled and re-distributed so that is can be linked to newspapers and their coverage areas
In order to create the tightest link between the data and the newspaper, the data is statistically modelled and re-distributed at a new, smaller 'micro' geography.
In this case, we're looking at data that has been re-distributed according to population density in an area south east of Edmonton. Each 'dot' contains over 10,000 fields of information on the households directly beneath it. In areas of higher population density, dots of data fuse together to appear as a 'blob.'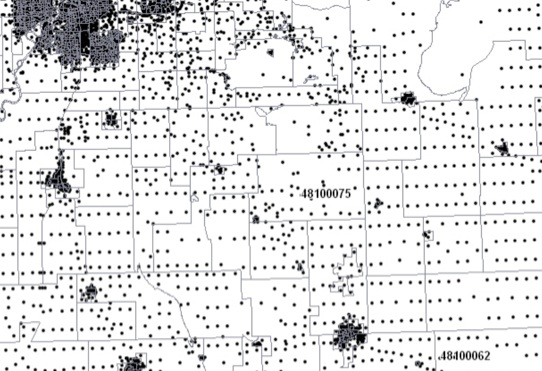 Breaking down, modelling and consistently re-distributing the data is the first step in aligning it to a newspaper circulation area.

---
Once the data has been re-distributed at the new micro-geography it is aggregated to a geography having a direct correlation to each newspaper; its unique circulation 'footprint.'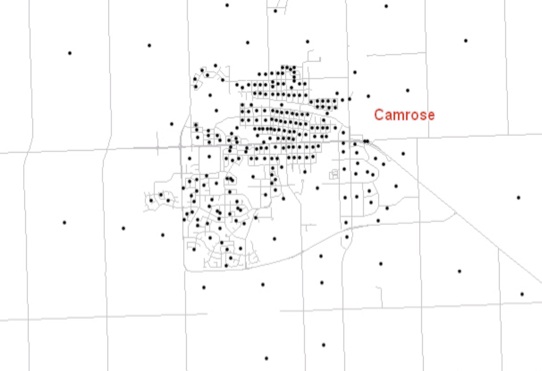 In less populated rural areas, the re-distributed data is more sparse as illustrated by this magnified view of Camrose and surrounding area

---
STEP 3: 'Footprints' are created so that data can be aggregated and extracted exclusively for each title.

The final step in creating a certifiable link between the newspaper and the area it serves is creating a digital 'footprint.'
The creation of a footprint is a painstaking process that involves manually evaluating the town by town circulation figures of each newspaper to determine whether or not a publication has reasonable penetration within a community.
Data is then extracted for the area within each coverage footprint and published via a number of channels including all AdCanada Media coverage maps, data reporting and applications (including the Market Analyzer).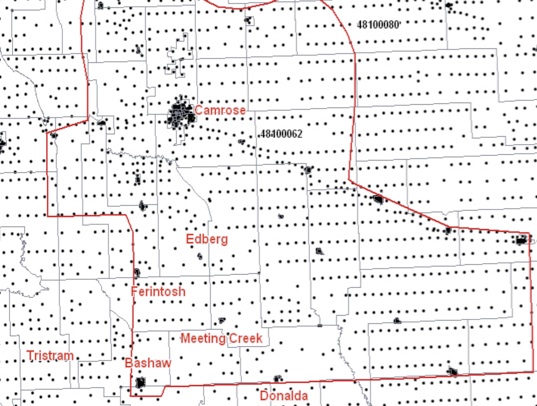 Areas -and underlying data- in which a newspaper achieves a minimum 40% penetration are included in the footprint and are the basis for all data reporting for the publication.
The circulation footprint of the Camrose Canadian

---
STEP 4: GIS data underpins many of AdCanada's core services and is reported through various channels.

Publication Detail Sheets for over 270 titles are accessible via adcanadamedia.ca
The Market and Demographic Profile information included in each Detail Sheet is dynamically linked to each footprint.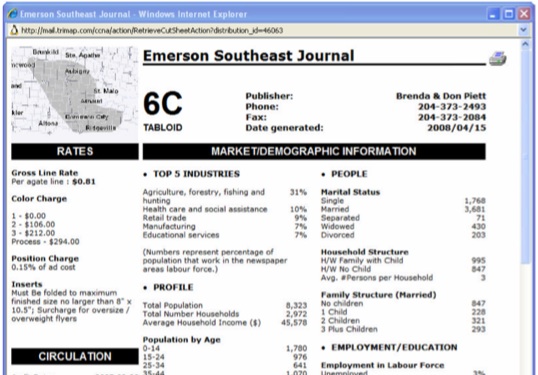 ---
AdCanada Media leverages use of third party API's to take advantage of applications such as Google Earth to illustrate the relationship of store locations to relevant 'footprints'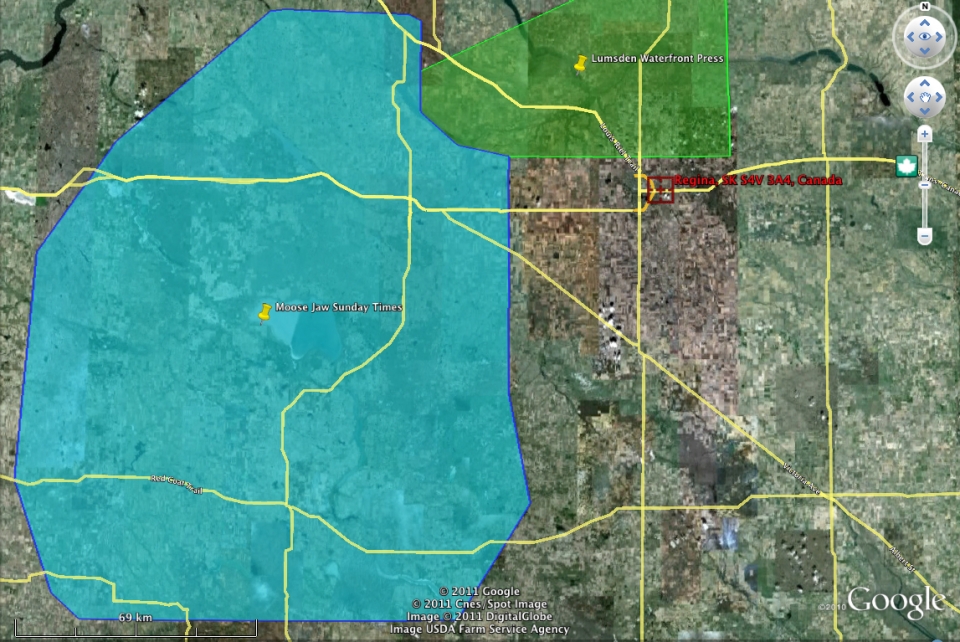 ---
AdCanada Media's Interactive Mapping Tools can be used to present data in innovative ways. Heat Density maps using thermal imaging technology to identify data hotspots. Newspaper 'footprints' are then integrated into the application to allow users to 'round up' the target.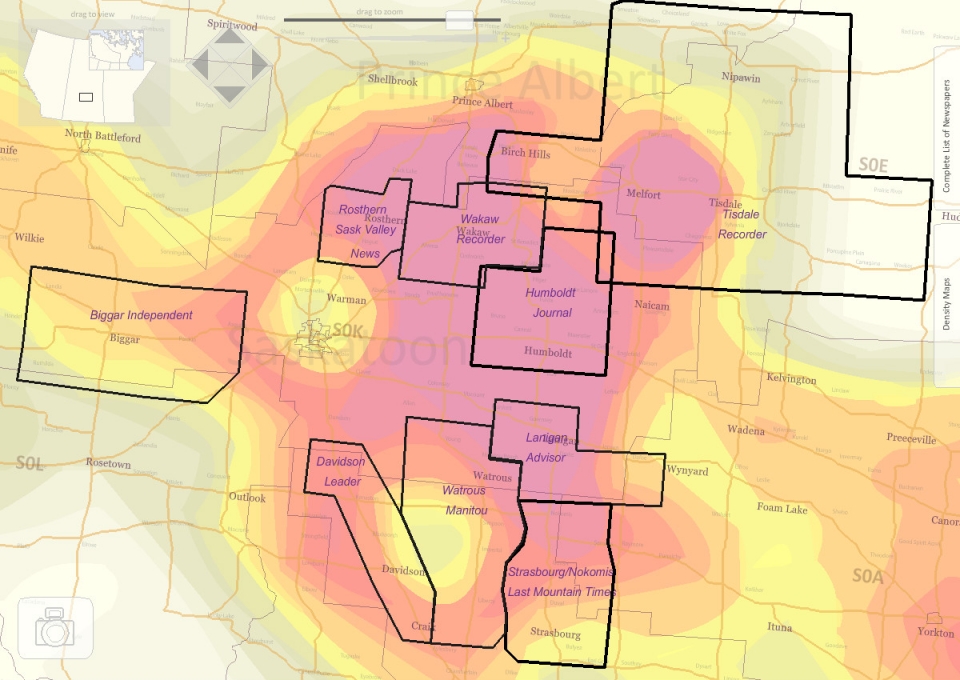 ---
Thematic mapping of data to determine where, within a coverage area the data proliferates.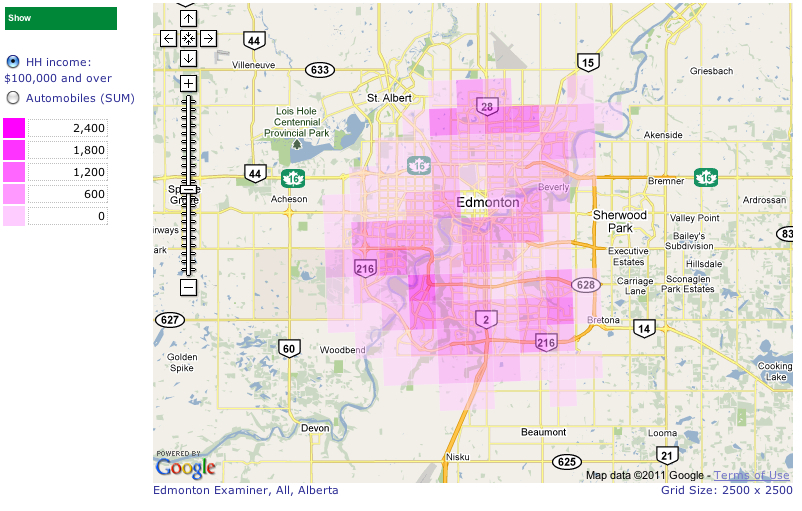 ---
The online Market Analyzer application contains over 10,000 datasets linked to newspaper footprints.
Reports such as this one can be exported and used to evaluate and compare newspapers/markets based on a consistent methodology.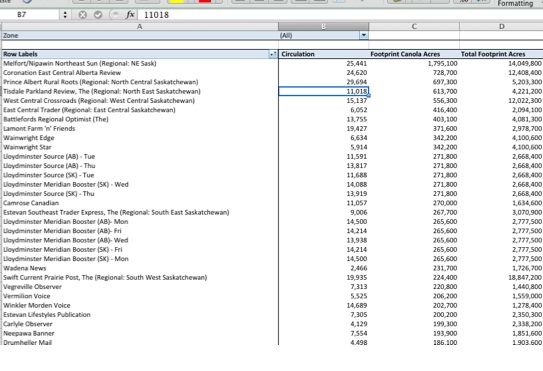 ---
Specialized GIS reports incorporating information from multiple sources can be integrated into a single document for deeper analysis.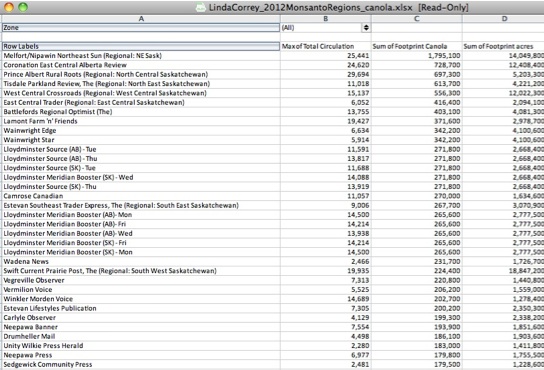 ---