AdWest Relaunches Planning Portal - AdWest.ca


Planning community newspapers just became a lot easier. AdWest Marketing is proud to announce the launch of our website and online planning portal AdWest.ca.
Recognizing that the biggest challenge facing media planners today when it comes to dealing with the community newspapers industry doesn't live on the buying side but on the planning side, the role of AdWest has evolved to keep pace. Unlike many other media organizations and rep houses who keep their key planning data behind lock and key, AdWest employs an anti-sales approach to selling. Our goal is to make as much information available in the public domain as possible, provide our clients with access to it on-demand 24-7. No telephone tag, unreturned emails or waiting for a rep to return to the office to get a line rate or a coverage map. Most importantly however, access to this information comes with no strings attached and no expectations of an order. Ultimately it's our belief that the role of the agency is to plan the titles that make the most sense for the campaign, not the ones that we want you to buy. Our role in that process is to ensure that the tools and research are readily available so that campaigns (regardless of where they are booked) are built on sound planning objectives and not guesswork.

The AdWest.ca community newspapers planning portal reflects that mandate and we're confident you'll find it to be the most consistent, comprehensive and accurate source of newspaper planning data available online. The planning tools themselves have been designed to be both intuitive and user-friendly and eliminate most of the challenges that agencies face in working with our media.
---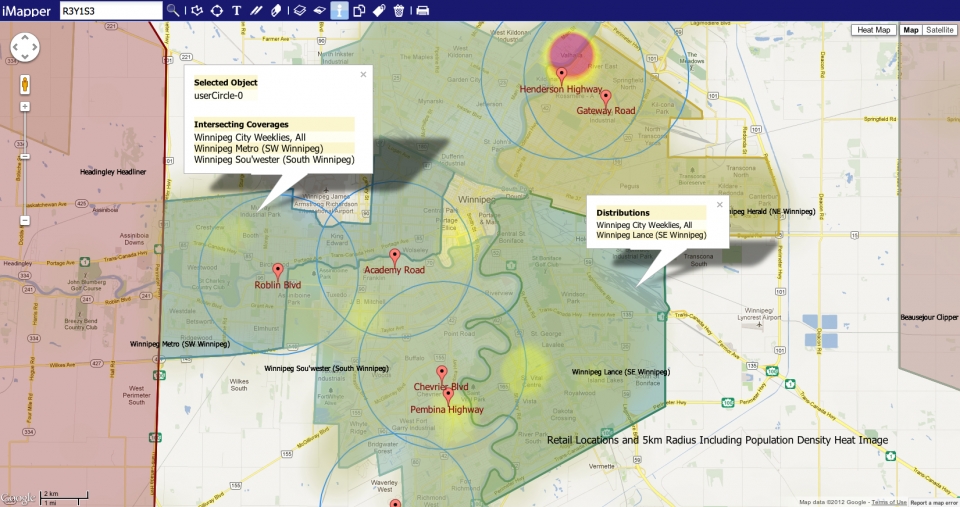 Along with the relaunch of our website, we are happy to announce the launch of our newest planning tool, the iMapper. This innovative tool combines Google Mapping technology and AdWest's GIS infrastructure to help media planners assess the relationship between their target and the physical coverage areas of community newspapers. The possibilities are endless. You can use the iMapper to analyze variables such as duplicated coverages areas, coverage within a specific radius, topography and so much more.
---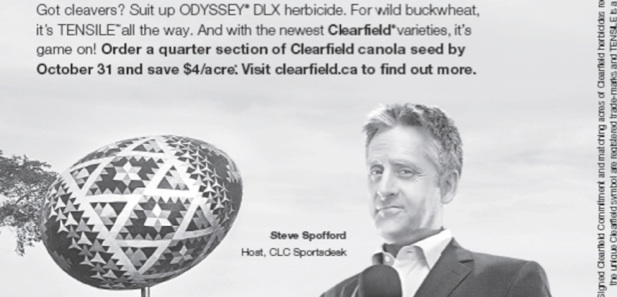 Providing access to consistent research to assist in the planning process is one of the core services offered by AdWest. We work with recognized third-party suppliers to guarantee both the validity and stability of our data. The Media Research section is your source for valuable and pertinent Community Newspaper research data.
Newspaper Readership - Included here you will find easy to read topline readership data for the members of the AdWest Marketing network that have participated in the latest studies.

Flyer Readership Study - As part of the most recent wave of ComBase fieldwork, survey participants were asked for feedback on their flyer readership habits as they relate to specific business sectors.

Urban Vs. Rural Shopping Habits - This study highlights the power of Canada's newspapers to reach a market that, in some cases, cannot be reached successfully with any other media.



---
Using our interactive tools helps you find pertinent information on over 270 community newspapers across the prairies and northern Canada quickly and easily.


AdWest maintains a database of data for over 270 publications that is updated in real time.


Advertising Rates - You can search for rates quickly and easily using a number of pre-defined search filters.

Mechanical Specifications - Find column by column widths in inches and depths in lines for multiple titles quickly and easily using a number of pre-defined search filters.

Common Ad Sizes - Common Ad Sizes have been standardized by format and page depth for the purposes of reducing the material requirements for large community newspaper campaigns.

Publication Detail Sheets - Detail Sheets contain the most comprehensive collection of relevant planning information to be found online. Use the Detail Sheets to manage rates, deadlines, specs by title or to identify unique placement opportunities within the publication.
---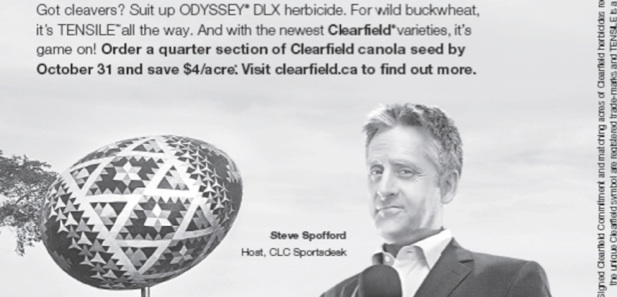 This section provides you with comprehensive, consistent and real time access to accurate information, reliable, unbiased research to support community newspapers in the prairies and gives you all the tools you need to support community newspapers in the prairies and gives you all the tools you need to plan your campaign efficiently and effectively.

AdWest Geo-targeting Services - Recognizing that virtually all media plans contain some correlation to a key geography, developing services that help planners align their target audience with the most relevant media options, has been a fundamental objective of AdWest since its inception. Building 'geo-targeting' platforms that help illustrate the interaction of target geography with available media options is our core service.
Front Page Database - Want a little more information before making that booking? Use our database of front pages to view the most recent front page for all of our member publications.
Special Supplements and Opportunities Tool - These themed editorial sections may represent unique placement opportunities for advertisers. For competitive reasons, we are not able to publish the exact dates of Supplements. Please contact AdWest to confirm the availability and details of these supplements.

Specialty Products Tool - Driven by both the feedback we receive through our annual Client Needs Surveys and keeping an eye on the industry, we recognize the importance of being able to provide Media Planners with continually expanding creative opportunities within community media.
Campaign Ideas - If you're looking for that creative edge, check out our Campaign Ideas section and view some very innovative campaigns that have run in some of our member publications.
---
Check out the AdWest Blog and follow AdWest on Twitter for publication
updates, the latest industry news and more.